Web Design Chicago IL
GET THE MOST PROFESSIONAL AND AFFORDABLE WEBSITE DESIGN!
Your website is not just a portal; it's the mirror of your work. We create the best web designs to achieve traffic and sales.
Why iDesign Passion is one of the best Website Design Companies in Chicago?
iDesign Passion team proud itself for providing cutting-edge websites to the clients. We have a highly-skilled web designing team which is specialized in providing creative and innovative designs to the website. iDesign Passion focuses on every detail and assures to provide a well-tailored website.
How IDesign Passion works to get the best Website Design Chicago IL?
We design our website with a very systemic plan. We listen to the client and come with a better idea for execution. Our client is the most crucial team member; hence, the team works according to the client. Our team uses the iterative approach to make changes according to the client.
Our Website Design Process
We have a team of expert website designers who always come up with new designs and strategies. The very first step of our team is to learn about your business's vision, try to figure out the targeted customers and then set the goals. Our web designers give their best to provide an extraordinary Web Design Chicago which can target a good number of visitors on your website. We make plans for converting the visitors into your customers. Our team creates designs of your website according to the products, services, and targeted customers of your business. We make sure that we are fulfilling your requirements and expectations.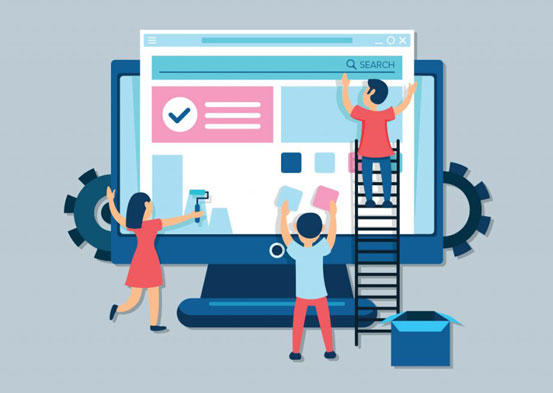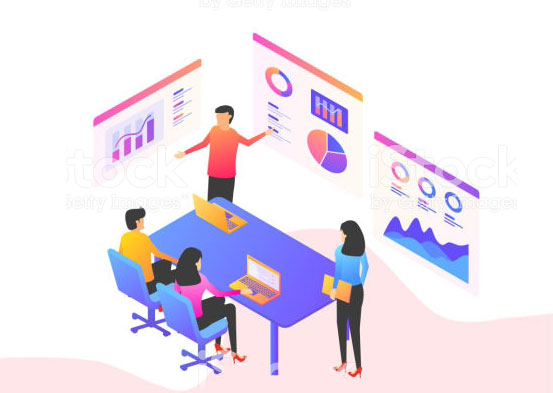 Research, Analysis, and Strategy
We set an expert team of web designers and web strategists to understand your requirements and goals. For better understanding, we work with our customers. Before every next step, we make sure that our customer is fully satisfied with the prior one. If not, we again move to the prior step to get better and more satisfactory results. We move to the next step after customer satisfaction. Our web strategists map your business strategies and provide insight information like the targeted audience, brand positioning, required content, etc. After preparing the prototype of the website, we ask our customer to finalize the appropriate design for his business.
Content Creation
Impressive content and designs are the basic necessity of every business website to gain more attention. Good content needs just 2 seconds to gain the attention of your customers. Good content will aid the customer to understand your business. Your customer will arbitrate your business with the quality of your content. Being one of the best Web Design Firms Chicago, we have a team of expert content writer. Our content writers have years of experience and appreciate the importance of good content; so they work according to your business. They create well-researched content which assists in engaging the customer; results in good profit to your business.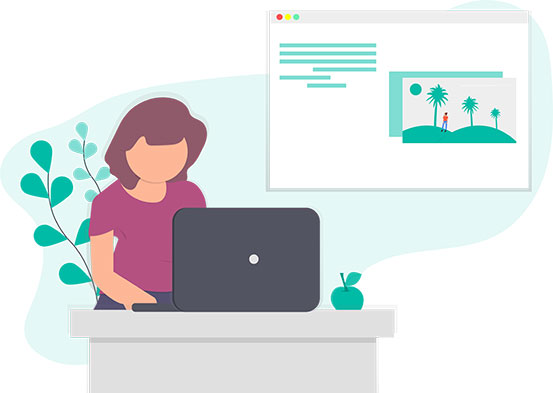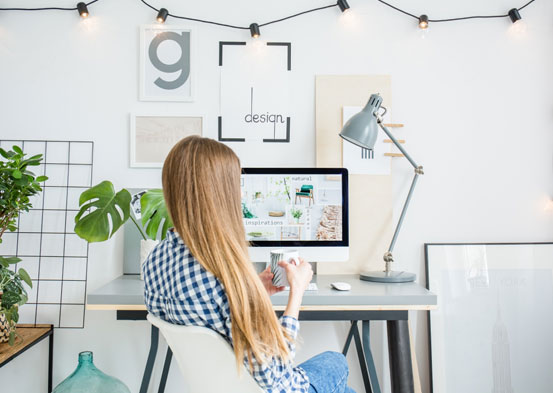 Creative Design
The design of your website is the most important element for attracting customers. Our Web Design Company Chicago team offers you experienced, passionate, and fresh minds. We believe in creative web designing. Our fresh-mind designers are very creative who believes in "New". Our passionate designers work according to the design's prototype and make sure to deliver the website on time. The experienced website designers determine the flow of work and lead the team for providing the most significant website to you. IPassionDesign works to provide an admirable website which endeavors evenly with the business and the targeted customers. Our team designs the website which seems creative and highly interactive.
Development
Our website development team gives the expert level of design accuracy for providing the best user experience. Our team works potentially to make sure that the designed website is meeting with all the requirements of the customer. Our team deals with front-end and back-end of the website and makes sure that all buttons and forms are fully functioning. Web Design Agency Chicago makes sure that your prototype is fully built into the creative website. Our team built the client-side of your website to affirm that your website and the products look good on every screen size and web browser. Our developers make fully functional server-side which also deals with database creation and CMS development.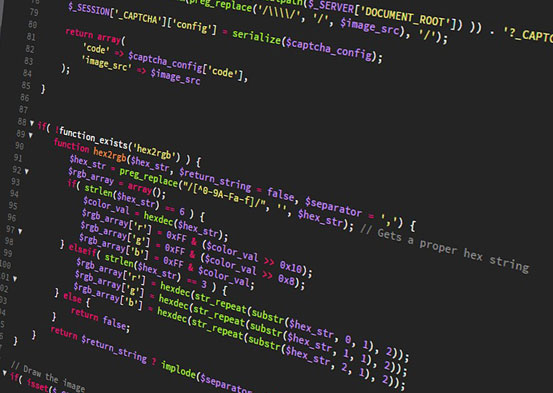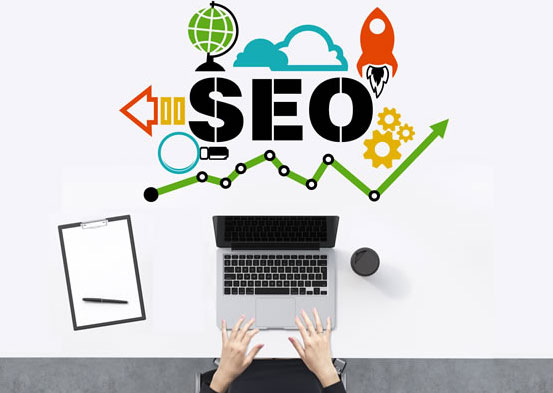 Optimization
We have a highly experienced SEO team which is known for producing good organic traffic to your website through the search engines by using both On-Page SEO and Off-Page SEO. They use various SEO strategies for making your website more visible on the search pages. Good ranking in SERP builds good and trustworthy relationships with the customers. Our SEO executives make sure that they are employing the top keywords to make your website more effective. In Off-Page SEO, our team focuses on building quality backlinks which help in increasing domain authority. Our team works according to the new SEO algorithms for better and genuine results.
Launch + Support
The reliability and quality of the website can be calculated by the user experience. For better user experience, we make sure that the website is fully responsive and intuitive. The Best Chicago Web Design Agency uses iterative approach so we can easily make changes in the website according to the advancement and changing requirements. This flexibility reduces the redesigning cost and time and makes sure that your website is meeting with all new business goals and needs.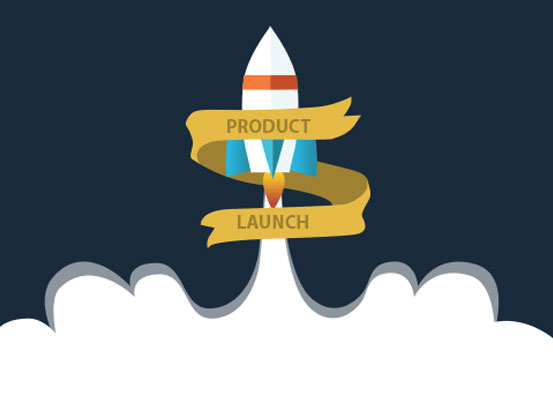 Why IDesignPassion is one of the best Web Design Companies in Chicago?
IDesignPassion works to create the best and most creative websites. More interactive website means a good number of potential customers. Our team works according to you. Our both experienced and fresh-mind designers work together to design the latest and well-tailored website. Our main goal is to provide you well-crafted website which can fulfill all the explicit requirements and boosts your business.
Boost your business with IDesignPassion
If you want to get the most interactive website for your business then contact us here.
HAVE SOME QUESTIONS?
Drop us a line
WHAT PEOPLE SAY
CLIENTS WORDS

Got redesigned my website with IDesignPassion. The admin panel really gets very simple.
GRACIE DAVID
CREATIVE DIRECTOR

Just wanna say, you did an excellent job guys! The way you designed my website, it's awesome.
KALIE MILLER
SENIOR MANAGER

The new templates are super simple and chic. The website is really designed well and panel is super easy to handle.
IVAN CHOFFIN
DESIGN MANAGER

Wonderful team to work with! Looking forward to working with IDesignPassion.
NIARA BAKER
CREATIVE DIRECTOR